Milwaukee M12 Light Showdown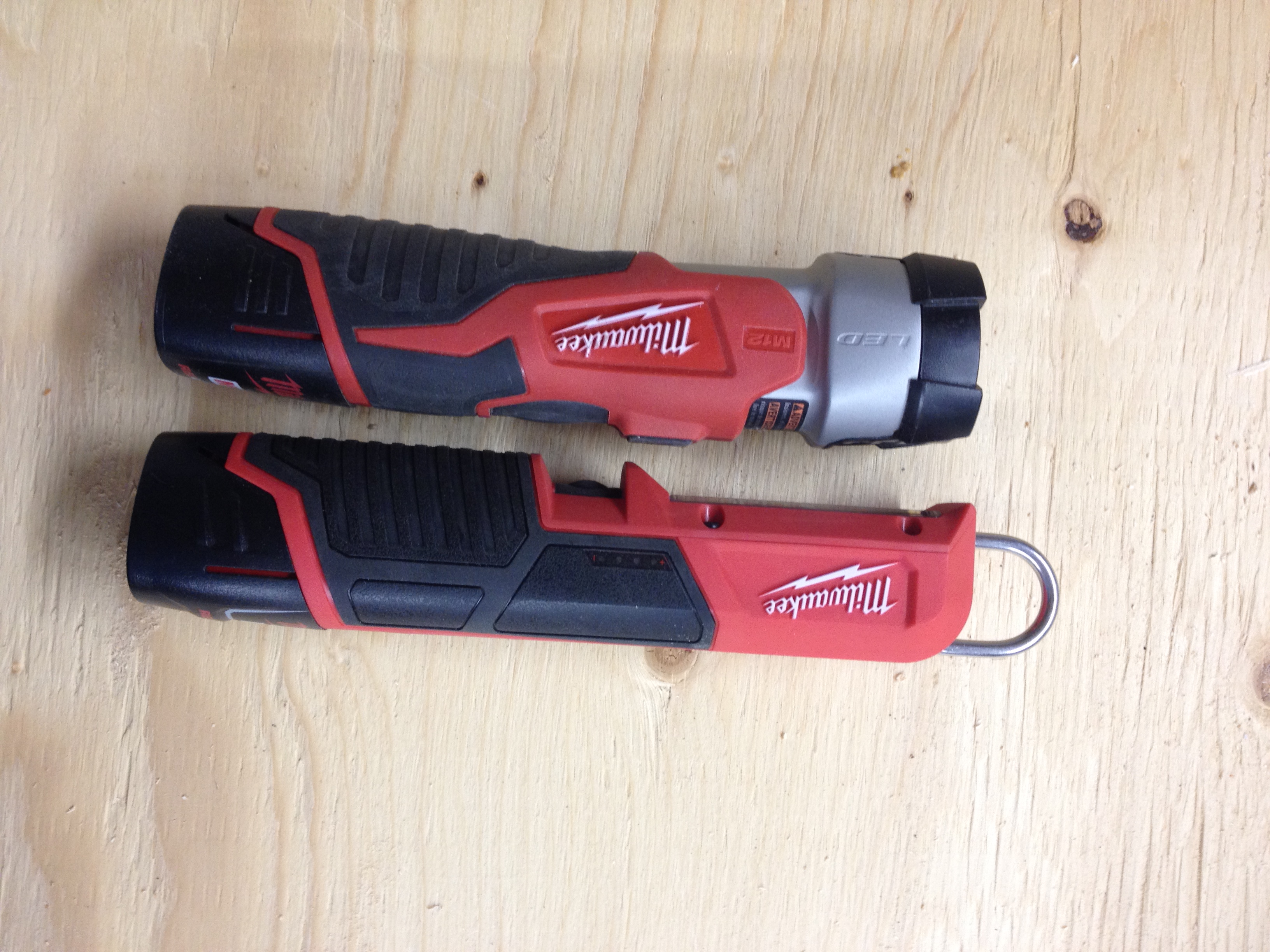 I recently purchased a game changer. While a lot of my tools get a lot of use, this one is probably in the top 2 along side my cordless drill. It's the new Milwaukee M12 2351 LED Torch Light. I had the previous Milwaukee M12 light, and when I saw a recent article on the new light from Tools In Action I knew I had to check it out. I use my other light alot but there are a lot of situations when I'm working in a dimly lit area and I need more general light then a spotlight type flashlight. I usually either haul in my 500w twin tower halogens – they are beasts and will light up a room no problem. A lot of the time though I find it's not worth it to lug them in and I will just make due with the dimness if I'm only working for a short while. This is where the M12 2531 comes in handy.
It's an LED stick light – these have been around for a while. But there are a few things about this one that really set it apart. Firstly, it's M12 and if you're already on the platform for M12 batteries then you know they have a great lineup. Secondly, it is bright. It does a great job at lighting up a broad area – not at much as a 500w halogen of course, but much better than a regular flashlight. Thirdly – the quality of the light. We've all gotten used to LEDs, and most lower end LEDs put off that blue light we all know. These are a nice much warmer light that is very friendly to the eyes. Milwaukee apparently went with a mugh higher end LED here, very bright and a great quality of light.
I did a few comparisons to my older M12 LED Flashlight in the pictures below, I think the LED stick light is a must have now for me, I use it all the time and it is my go to for portable light now.
Invalid Displayed Gallery
Matt is a woodworker from Calgary, Alberta and runs
Westside Woodworks
where he makes cutting boards, furniture and other projects.
These lights are both available to purchase on Amazon if you are interested: